MS Angle Plate & Beams Manufacturer Mumbai India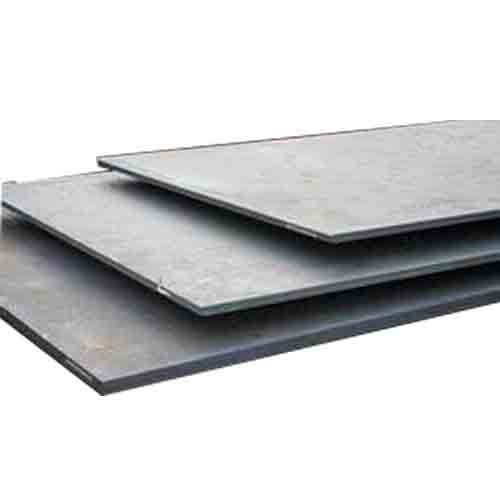 MS ANGLES
MS Angles are structural material with cross section of 90 degree angle. The dimension is determined by the length and the thickness of the two sides. If the lengths of the two sides are equal, it is equal angle, otherwise it is unequal. It is used in all construction activity. The most common length available is between 10m to 12m. The quality of our angle bars is highly appreciated in the market which has led to higher orders and demand for our products. These are used as structural steel. It has wide application in construction, heavy automobiles. We offer Rust-free and corrosion resistant steel. The most commonly found steel angles are formed at a 90 degree angle and has two legs of equal length. The sides are either equal or of different sizes, if one leg is longer than the other then it is known as UNEQUAL angle. The steel angles of various strengths like HT/MS are formed as required by different applications. Applications: The steel angles are used in various applications like reinforcement, transmission towers, Bridges, Sheds etc.
MS PLATES
We are engaged in offering an array of Mild Steel Plates that are also known as BQ plates. These are available in different thickness, grades, length and weight. Our plates find application in manufacturing steel structures, bridges, ships and large diameter pipes. Moreover, these are also used in manufacturing storage tanks, boilers, railway wagons and pressure vessels. Our products find applications in fabrication work & industrial usage. The offered plates are easy to use, light in weight and are available in varied sizes. Our steel plates and stainless steel plates can also be customized as per the requirements of the valued clients. Moreover, these plates conform to varied grades.
MS Chequered plates
We put forth a top-class range of Mild Steel Chequered Plates for our clients. These plates are procured from certified vendors of the market. Our plates are manufactured using fine quality raw material that ensures their high durability to adverse conditions. These plates find wide usage in different construction sites Moreover, our plates conform to various grades.
BEAMS
Structural steel sections are hot rolled products, with a cross section of special contours such as angles, channels and beams/joists. The rolling and cutting tolerance for hot rolled products is as per IS: 1852/ 85 standard. We supply a wide range of structural, in a variety of sizes and specifications. Applications: Structural sections are widely used for construction of bridges, buildings, transmission line towers, industrial sheds and structures etc, and also in the manufacturing of automotive vehicles, ships etc.
Nobel Tube Corporation Founded in 1975, Nobel Tubes has become one of the most trusted names in M.s, Carbon and alloy steel distribution to the Oil & Gas, Chemical, Fertilizer, Petrochemical and energy industries. Nobel Tubes commitment to product excellence and customer service has led to success and growth. Today the company has locations and stocking facilities throughout India. Nobel Tubes is also expanding into the international marketplace with a new stocking facility. Nobel Tubes Trader are manufacturer supplier, distributor and stockiest of Ms Pipes and tube.
MS Angle Plate & Beams Supplier Mumbai India
Nobel Tube Corporation are manufacturer supplier, distributor and stockiest of Ms Pipes and tube, Hydraulic pipes, Hydraulic prime MS pipe, carbon steel pipe, alloy pipe and tubes, cylinder pipes & tube, boiler pipe and tubes, MS Prime seamless pipe, MS cold drawn seamless pipe, MS boiler pipes, MS square and rectangular pipe, MS Round Bar, Industrial Pipes, Stainless steel fittings, MS channel, I beam, Plate, ERW and Galvanised Pipes, C.R pipes, Galvanised pipes, Hollow section, Honed tubes.
MS Angle Plate & Beams Stockist Mumbai India
We Supply MS Channel I Beam Plate are used in industries such as Oil & Gas, Chemical, Fertilizer, Petrochemical and energy industries, petroleum, pharmaceuticals, power and stainless steel tube fitting products across all major cities and industrial areas in India such as Mumbai, Delhi, Bangalore, Hyderabad, Ahmedabad, Chennai, Kolkata, Surat, Pune, Nagpur, Indore, Thane, Bhopal, Visakhapatnam, Vadodra, Nashik, Faridabad, Rajkot, Aurangabad, Ranchi, Coimbatore, Raipur, Mysore, Bhubaneswar, Salem, Bhilai, Bhiwandi, Bikaner, Mangalore, Kochi (Cochin), Bhavnagar, Tirupur, Ankleshwar, Assam, Siliguri, Jamshedpur, Warangal, Nellore, Agartala and Thoothukudi.